Give us a call today!
Our Lordstown facility is
ISO 9001:2008 Certified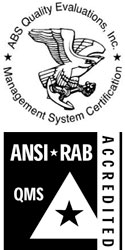 Our Company
Custom Packaging & Inspecting Inc. has been in the Contract Packaging, Inspecting, and Manufacturing business for almost 30 years. Our staff of over 100 employees is highly experienced in labor intensive packaging and inspection projects, which allows us to deliver superior quality and service at a competitive price. We work closely with all of our customers to help them achieve their maximum growth potential in a cost effective manner and look forward to working with new customers to help them realize their business goals and objectives.
Our Quality Guarantee
In 2004, we were officially awarded ISO 9001:2000 System Certified status, affirming that our Lordstown facility adheres to the internationally recognized quality standard. We chose to seek ISO 9001:2008 certification in order to provide our customers with a Quality Management System known worldwide for its excellence and to provide us a competitive differentiator in the global market. At CPI, it is our mission to achieve total customer satisfaction with all products and services delivered to our clients and we are committed to the highest quality standard the International Standards Organization (ISO) sets forth.