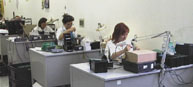 Packaging: CPI is an expert in Contract Packaging services including shrink wrap and form fill seal packaging. With top-of-the-line equipment and dedicated employees working around the clock to meet your needs, CPI is the specialist for all of your Contract Packaging needs.
Inspecting: Quality products and services are vital to every industry. CPI can provide inspection and testing of your products prior to packaging and shipment. If products or parts do not meet your quality standards, we will sort those parts out and return them to you with full confidence of inspection.
Containment: Getting the shipment right the first time, means there will be a next time. At CPI, you can be confident that our containment services will not only meet industry standards but they will also exceed your expectations. We are especially skilled at taking on rework jobs that require rapid turn-around. Our experienced staff will work with your quality department to perform the rework and inspection necessary to guarantee your product's integrity.
Our Services
Packaging
Shrink Wrap
Form Fill Seal
Inspecting
Containment
Rework
Sequencing
Assembly
Warehousing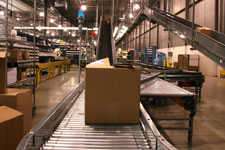 At CPI, our selection of services and solutions makes us your one-stop shop for all of your Contract Packing, Inspecting and Manufacturing needs. We offer an experienced, flexible workforce that specializes in labor intensive projects. We will deliver superior quality and service at competitive prices, often significantly less than your current cost. Contact us today for more information.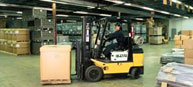 Sequencing: At CPI, we can provide products to your organization in the order (sequence) in which you need it. Our sequencing services can help you optimize production and our experience, expertise, and capabilities as a contract manufacturing partner can help your company achieve the measurable, bottom line results you're counting on in an increasingly competitive market.
Assembly: CPI delivers total contract assembly solutions that can free your internal resources to focus on core competencies. Let us deal with the challenge of your post production operations by assembling your product before it is custom packed and distributed. We offer hand assembly ranging from simple to complex tasks.
Warehousing: CPI can safely and efficiently warehouse your products. Whether holding your incoming product or a finished product, our Lordstown facility is large enough to meet all of your needs. With all of the other services we offer, we have the room and the capabilities to handle your product from start to finish.